The first relief you experience when you hear about wireless headphones is not having to struggle with the twisted wire. It's almost always more convenient to use wireless headphones instead of wired ones because they can connect wirelessly to your audio player or smartphone. Additionally, they allow for more mobility and are more portable. Because of their extended battery life, you can use these wireless headphones while jogging, in the gym, or on long trips. But with so many incredible options, choosing the best wireless headphones can be challenging. You don't need to worry because this article lists the top five headphones and explains what each one has to offer. You can select the one that satisfactorily meets your needs.
1. Sony WH-1000XM5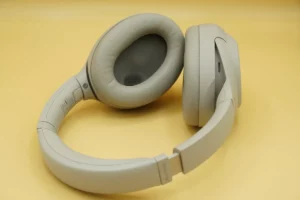 The Sony WH-1000XM5 is one of the most satisfactory wireless headphones with enhanced noise-cancellation, excellent sound, and a wireless design that is even more lightweight. 
They are among the highest-quality headphones because of their ultra-clear and noise-free calls, allowing callers to hear you even in a noisy environment. 
With these headphones, everything is under your control, thanks to their sophisticated features. Using a finger-touch system, you can change the volume, skip a track, and accept or reject phone calls. 
One of the most outstanding features is 30 long hours of battery timing so that you can enjoy extended trips without any worry. 
The soundstage is still significant even though these models have smaller drivers than earlier models. There isn't much sound leakage either; we sat next to a coworker in the office with the highest volume, and they couldn't hear anything. That significantly outperforms the previous model. 
2. Bose Headphones 700
With the Bose Headphones 700, Their sophisticated noise effectively cancels your voice during phone calls and the environment. These headphones are among the best because of their sleek, lightweight designs, and also they produce soft and high-quality sound.
They are available in two exquisite colors: luxurious silver and black. With their extended battery life, you can use them tension-free for 20 hours on a single charge. You can manage the volume, calls, and music on your mobile phone using their basic touch control features without having to look at it. 
Compared to those made by rival brands, these Bose headphones are excellent. They sound fantastic with a lively, vibrant character and a well-balanced soundstage. 
We discovered that the call quality was evident when we used the headphones to make phone calls, even while moving through a congested London street.
3. Bowers & Wilkins PX7 
The Bowers & Wilkins PX7 are wireless headphones with active noise cancellation that are well worth considering if you're not concerned about the high price. 
These headphones are available in three magical colors: grey, carbon, and silver. You can travel without worry on a long trip thanks to its long battery timing of 30 hours.
The PX7 competes with any headphone on this list thanks to its sophisticated noise cancellation, improved sound quality, and stylish design. 
With its 30 hours long-term battery, you can travel uninterrupted and enjoy your journey. You don't have to be worried if your battery is low because a quick charge in just 15 minutes will give you an additional five hours of use.  
These are excellent headphones that are adept at satisfying audiophiles. They look outstanding, sound great, and are also incredibly dependable. 
4. Apple AirPods Max 
Apple AirPods Max is one of the most stunning wireless headphones. They cost a bit more than other well-known wireless headphones, but they are among the best when considering their features. They produce a sound that is richer and more detailed, and they also have a vast soundstage and rich bass. They are available in five fabulous colors silver, space grey, pink, sky blue, and green. 
As a result of their eight microphones, they provide the best noise cancellation features. You can use these while jogging, running, taking breaks at work, and on long trips because a 20-hour battery life makes everything more enjoyable. 
5. Jabra Elite 45h
Jabra elite 45h wireless headphones are the ones to choose if you want something reasonable, comfy, and sounds excellent. These headphones are beautiful and available in a variety of colors. 
The long-life battery is one of the most exceptional qualities that set them apart from rivals. Thanks to the 50 hours of battery life on a single charge, you can use them without stress. They offer you clear music and high-quality sound through their prominent speakers. 
You can adjust and personalize your music using the Jabra Sound+ App's adjustable music equalizer to make it sound precisely how you want it to be. If you wish the exact sound you want every time, turn up the treble or the bass.