A reliable car stays with you for decades. It supports you toward your destination and doesn't break your bank on maintenance, breakdowns, and repair costs. And even if you have to sell it, it gives you a good resale value. The other qualities of a reliable car are quality refinement, ultra-reliability, fuel economy, unbreakable, high mileage, and robust engines. 
Every year, Forbes lists top cars by studying several consumer reports. Companies on the list do not build this fame overnight. It has taken these companies several decades of diligence to build this reputation. Here is the list of the top 5 most reliable car brands to know where to look when buying a car.
1. Honda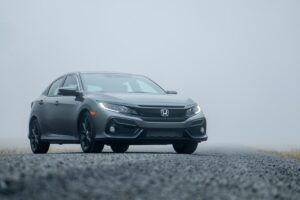 Honda is a brand that makes the most stylish cars while still not compromising on reliability. These cars last forever. And even if something goes wrong, the repair cost is the lowest. 
The designs of the cars are classic too. Every year, despite the increasing competition in the automobile industry, Honda cars always look modern. The company has assembly plants around the globe.
In particular, after 2012, they replaced timing belts with timing chains. So that after every 70,80 miles, the owner doesn't have to take the car to service for timing belt and pump jobs. 
Mainly the duration 2010 to 2020 is when Honda won more rewards than any other automobile company. It's Honda Civic, particularly, has the highest customer feedback in the world car segment. 
2. Lexus
Lexus is a company that is famous for its legendary durability. For example, Lexus ES350 has always been their iconic model. It is not because of stylish hardware but because of its good old v6 engine that gives decent enough power. They have other models with v8 turbo engines as well. 
Another thing this brand is famous for is that they don't take manufacturing for granted. Every vehicle they build first goes under vigorous extra mile testing. Not a single car may cause the brand's reputation trouble, so they pay particular attention to the most minor, almost negligible details and build everything with cleanliness and accuracy. 
The company, throughout its time, has also taken customer and vendor feedback seriously to prioritize their needs and not make what is temporary in fashion. They are meticulous in making any changes.  
3. Toyota
Toyota has a worldwide reputation for its simplicity, reliability, and fuel economy. While after limited miles, other cars hat up, break down or catch on fire, Toyota goes on. And it is not because they are using some secret recipe or alien material. What makes their vehicles so dependable is the Toyota production system. First, human hands bring together each part of every single vehicle, and then the model goes under machine processing, unlike other brands where automation begins right from the beginning. Also, they don't use a variety of parts in manufacturing different models. Instead, the same tried and tested components continue being part of their production. In addition, instead of trying novelty, they concentrate on what they already know is effective.
For Toyota's exceptional durability, in 2019, Kelley Blue Book rewarded the brand with the Best Resale Value award for three years.
4. Hyundai
Hyundai is giving its competitors a tough time by making the top AI (Artificial Intelligence) based cars. These cars are affordable as well as have a great resale value. They make 2.4-liter engines that use 37 miles a gallon and 75 miles an hour. So these can be magnificent cars for a certain amount of mileage. They are also the most practical cars with enormous trunks. 
Hyundai is getting relatively modern in technology as well. Trunks of these cars have automation sensors. The vehicles also have a wireless phone charger and dual-zone climate control, which lets the passenger and driver adjust their temperature independently.
In the automation sector, automation has smooth shifts even at a top speed. Its Sonata model has become a strong competitor of the Honda Accord and Toyota Camry. 
5. Suzuki
Suzuki is a famed automotive car manufacturer that has become a global seller of quality cars. They started as a looming industry, but after WW2, the industry became one of the leading car-making brands. 
Notably, they have made their name on the list of top electric car makers in making electric cars. They are always in demand, and even after 4 or 5 years, these cars still have up to 50% resale value.  
Besides being a car exporter worldwide, the company also has a partnership with Maruti. A car brand in India now named Maruti Suzuki is the number one customer choice throughout India.