Sometimes, you just need a good idea to get you started. Starting a small business isn't easy, but if you learn about it, pick an idea and make a plan, it doesn't have to be that difficult either. Use these 10 business ideas that can help you earn more:
1. Dropshipping
If you know how to sell a product but you don't want to bother with product development, inventory, and shipping, dropshipping might be the right choice for you. All you really need is a reliable supplier and great marketing skills to start a successful dropshipping business. Of course, you will need to pick a niche and create a website, but after that, it all comes down to getting customers to buy from you. Keep in mind that customer service is also your responsibility.
2. Print-on-demand
There's no limit to what you can make and sell if you use print-on-demand. Design and sell t-shirts, bags, phone cases, hats, or anything else. This is a dropshipping model, but unlike the first of the business ideas to help you earn more, this one relies heavily on design. So, the point is to create your own designs that will turn into something new and original. Don't worry if your design skills are not that great because you can always hire a designer on one of the freelance platforms.
3. Self-publishing a book
When you think about it, a book is actually just another product that needs to be sold and marketed. If you have good writing skills, this is a product that you can create on your own if you invest enough time and effort into it. You can publish the book on Amazon, Powell's, Blurb, and Lulu xPress but don't stop there. Launching a book is also a pretty good way to monetize your blog. If you don't have a blog yet, consider starting one and monetizing it by selling your ebook.
4. Online courses
A digital product doesn't require manufacturing, storing, and shipping, so it's one of the business ideas to help you earn more. Online courses are a popular digital product that you could sell, so consider whether there is something that you could teach others. Consider other digital products such as podcasts, music, and templates too.
5. Handcrafted products
Let's focus on making the product now. Would you like to make pottery, jewelry, candles, or soaps? You can sell anything that you know how to make. Use eBay or Etsy to sell your products and promote them on social media. If the inventory is causing you trouble you could always start your business by selling on a per-order basis.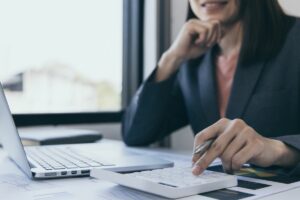 6. Affiliate marketing
One of the best business ideas that can help you earn more is affiliate marketing. Every time you promote and sell a product, you will receive a commission. That's what it means to be an affiliate, so if you have what it takes to promote and sell products but you don't want to deal with manufacturing, shipment, and inventory, simply recommend the products that you like on your blog or in your videos.
7. Event planning
Event planning no longer requires you to actually show up at the physical location. If you like connecting people and organizing things, consider becoming a virtual event planner. You will be responsible for creating educational sessions, networking opportunities, and virtual conferences for companies that are located anywhere in the world.
8. Photography
If you're a good photographer, one of the business ideas that can help you earn more is to sell your photos. You can do this by setting up an online store with posters, prints, and more, or you could sell your photos as stock images. Either way, if you invest some effort into it, photography can be a profitable hobby.
9. Web design and development
If you know how to create websites that look good and are easy to use, there's no limit to how many ways you could earn from this. Work as a freelancer, start an online business or advertise your services through social media. You could also make your own websites and learn more about how to properly monetize them.
10. Social media
While you usually shouldn't spend time on social media during work, spending time on social media could be your actual job. Become a social media manager if you know your way around Facebook, Twitter, Linkedin, Instagram, and other platforms. If you know how to create quality Facebook Ad campaigns that could bring your potential employer more customers, they'll be happy to hear you out and pay for your services.