It is a widespread misconception that buying an expensive car is necessary to have fun. Although that isn't accurate, for various reasons, including incredible engineering, massively complex engines, and significant amounts of carbon fiber, many of the most exciting and fun cars on the road are expensive. Leaving out at least some of those features from your list of requirements, however, will significantly reduce the price you pay if all you want is to have fun driving a car.
Continue reading this article if you're looking to purchase a car that's both reasonable and enjoyable to drive. This article contains vehicles that meet both of these criteria.
1. Volkswagen Jetta GLI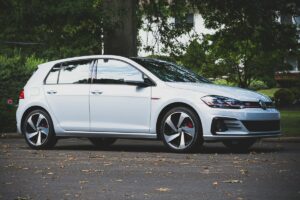 Volkswagen Jetta GLI has always been the market leader in affordable compact performance sedans. Volkswagen Jetta GLI is almost as fulfilling as respectably valued sports cars. The 6-speed manual transmission option is still available, and a seven-speed dual-clutch automatic is optional, along with some incredible new technological advancements. Even though it has a little less power than some competitors (228 horsepower and 258 lb-ft of torque), it can still make the driver happy. The best part is that despite the abundance of new technology, prices are still reasonable.
2. Honda Civic
Honda Civic Hatchback is an intelligent compact car with extensive interior and exterior modernization. The hatchback model still comes with a manual transmission, which is the best part. The Civic is a fun little car to drive while also promising, well-equipped, and reliable thanks to its excellent chassis engineering and a well-balanced turbo four-banger.
3. Mazda MX-5 Miata
It is difficult to argue against the Mazda MX-5 Miata regarding fun vehicles for a reasonable price. The current model is still a fantastic little sports car, despite being seven years old and getting on. Unbelievably, it weighs less and is roughly the same size as the original 1990 NA model. Few vehicles can make you smile as much as a Miata can on a winding mountain road, even though it doesn't have much power. It has many contemporary amenities and is available with a hardtop.
4. Ford Bronco Sport
Suppose you don't need a pickup truck and are only looking for an off-road capable, fun-to-drive small crossover. The Ford Bronco Sport might be the ideal vehicle for you. 
The Bronco Sport also utilizes the Escape platform, unlike the full-size Bronco, built on a truck platform. The base three-cylinder model has excellent gas mileage and, like its larger sibling, can hold its own off-road. It is on the list of affordable and entertaining vehicles. 
5. Kia Soul 
The Kia Soul has been a successful vehicle in North America for the last ten years. A new Kia Soul model offers an incredible amount of fun. With a turbocharged four-cylinder engine with 200 horsepower and some funky, sporty exterior styling. Although it doesn't quite have the performance of a hot hatchback, it still has plenty of power, is enjoyable to drive, is roomy and practical, and is reasonably priced.
6. Mini Cooper  
You can purchase a brand-new Mini Cooper for under $30,000. You will need to be careful with options and extras if you want the price to remain the same. The new facelift modernizes the styling and adds new technology while keeping go-kart-like handling and surprisingly straight-line solid performance. You will undoubtedly enjoy the ride in this car. 
7. Ford Mustang EcoBoost
Ford Mustang EcoBoost stands out for several reasons, including its sleek appearance and range of distinctive colors. It has over 300 hp from its turbocharged EcoBoost four-banger, so it's not slow. It is still fun to drive because of the independent rear suspension, excellent chassis tuning, and significantly how much lighter it is than the V8. The EcoBoost Mustang is a perfect choice because it's also considerably less expensive. 
8. Hyundai Elantra N
The Elantra is already an excellent compact sedan, but the N raises the standard. The Elantra N is a great small performance sedan for a reasonable price. Its sleek design is so appealing. This model features a more aggressive interior design, a turbo-four cylinder with 276 horsepower, and a 6-speed manual transmission. 
9. Subaru WRX
As the heart of the Subaru lineup, the WRX has an inspired styling and a stiff, responsive ride. The four-cylinder turbocharged, horizontally opposed engine in the WRX produces 268 horsepower and 258 pound-feet of torque as standard equipment. You will remain astonished to see its features at an affordable price. A six-speed or continuously variable automatic transmission delivers power to the standard all-wheel drive. 
10. Infiniti Q50
The Infiniti Q50 is an elegant, two-row luxury compact sedan with plenty of interior space and a twin-turbocharged V6 engine standard on the Q50. The engine produces 300 horsepower as well as 295 lb-ft of torque. A seven-speed automatic transmission transmits power to the rear wheels. Without worrying, you can enjoy a long drive.