Growth is not always possible as soon as we'd like it to be, but you should still pursue your business goals. Growing a small business takes time, so for now, it's important that you're off to a good start. Use these 10 useful tips for small business owners to make sure that your business grows with time:
1. Be organized.
Good organization skills can get you far when you're running a small business. Create to-do lists every day, and make sure to prioritize your tasks based on their importance and urgency. Schedule the most challenging tasks in the mornings when you're still full of energy, and you can do the easy tasks later on in the afternoon when you're not as focused. It's a good idea to plan your day ahead of time, for instance, the night before, so that you would be ready to start the day as soon as you wake up. Have a consistent schedule and working hours.
2. Stick to your niche and narrow it down.
Be focused on your niche no matter how tempting it is to try different markets. In fact, one of the useful tips for small business owners is to narrow down your niche as much as possible. Don't just sell women's clothes. Sell extra-large formal women's clothes. The more you narrow it down, the closer you'll be to reaching your target audience.
3. Have multiple profit centers.
You should have one niche, but multiple profit centers. Just look at Starbucks. When they first started, they only sold brewed coffee. Now, there are endless choices of coffee to choose from. So, when it's summer and hot coffee sales significantly drop, there's more demand for Frappuccino, which makes up for the difference! Having multiple profit centers reduces the risks of your business failing.
4. Have a great website.
When people think about your business, the first thing that they'll do is Google it to find a website with more information. So, having a great website is crucial for the success of your business. It needs to look good, be useful, and be easy to use. Don't forget about social media either. You need that too, and you could also use email marketing.
5. Have great content.
To have a great website, social media pages, and newsletter, you need a great content writer. No one will visit your website if the content there isn't engaging and interesting. Content marketing should be a part of your marketing strategy when promoting your business. So, hiring a good content writer is one of the useful tips for small business owners.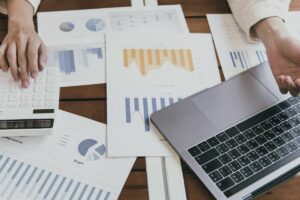 6. Use pay-per-click.
Use Facebook ads and Google ads to promote your business. PPC or Pay-Per-Click means that you get charged for the ad only when a person clicks on it to learn more. So, you're not paying to advertise to people who aren't interested in what you're selling, you're paying to advertise to those that already expressed interest in what you have to offer.
7. Make it simple and easy to buy from you.
Consider your customers as very busy people who are likely to give up on a purchase if it takes time and effort to make one. So, do all that you can to make the buying process as simple and as easy as possible. Make sure that they have a great browsing experience and many payment options, as well as that they have to go through as less steps as possible to buy from you.
8. Keep up with the marketing trends.
People need to know about your business for it to be able to grow, so one of the useful tips for small business owners is to keep up with the marketing trends. Connect with marketing professionals and read marketing blogs to make sure that your campaign is up-to-date.
9. Network.
Networking is an important part of building and running a successful business. It's a great way to find new opportunities related to your industry, so make sure to search for networking events near you. Don't forget that you need to give to get something back, so be of help to people you network with, and they'll be more likely to help you out in return.
10. Have a great team.
It all comes down to a great team that's putting an effort into growing your business with you. No matter how good you are at being an entrepreneur, you can't get far without a great team by your side. Use freelance platforms like Upwork to find professionals in their field and hire them to help you out.